Advent Calender Set medium girl doll • Mahogany hair • Isabella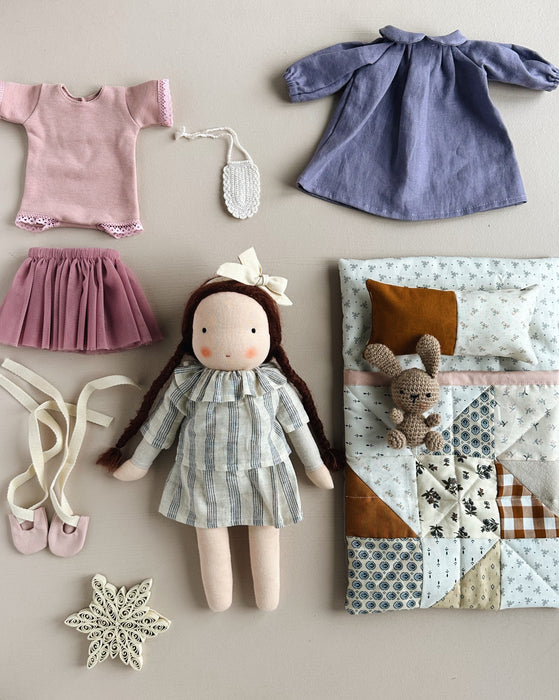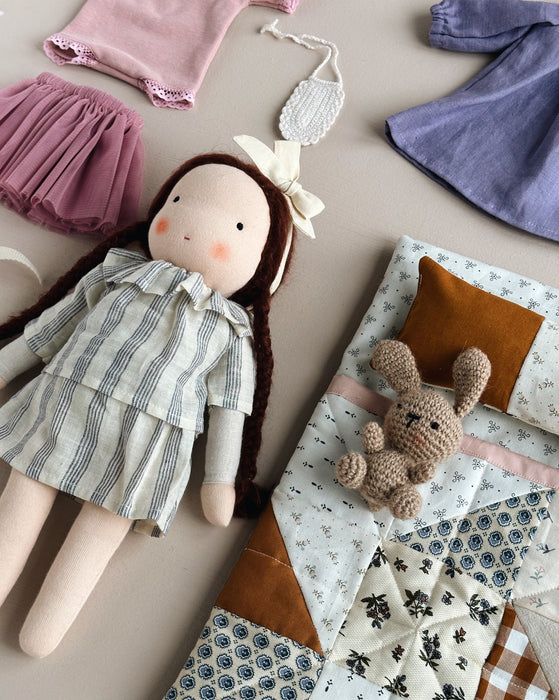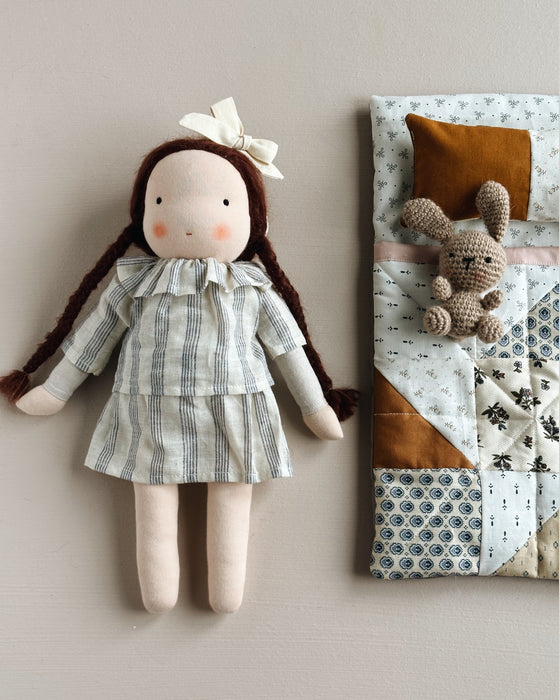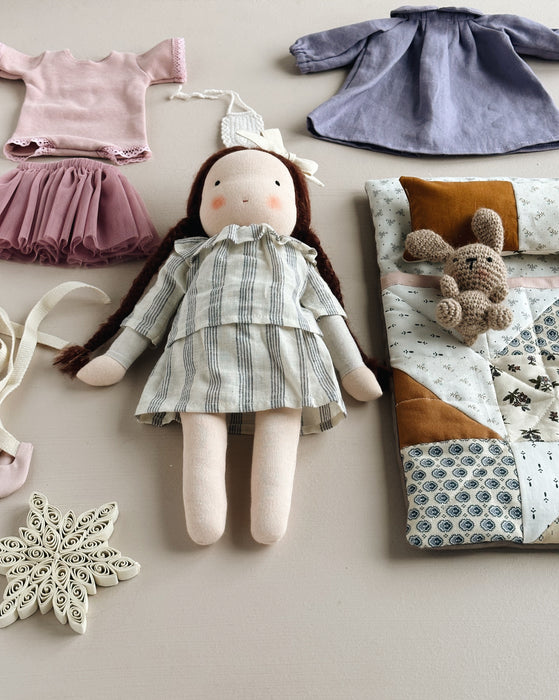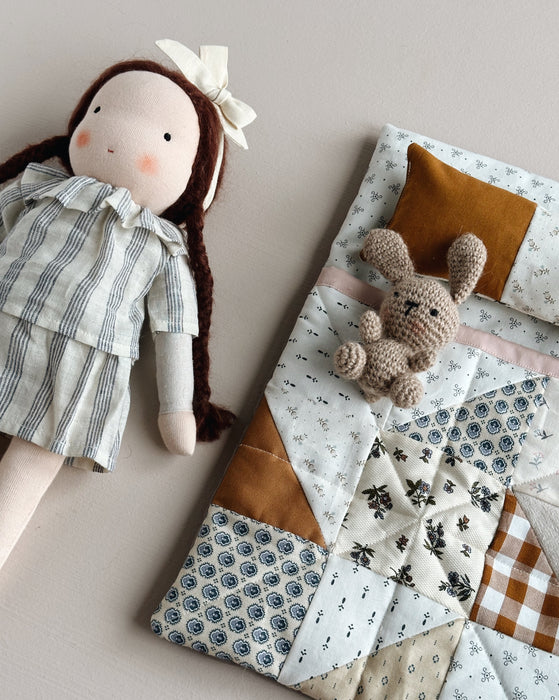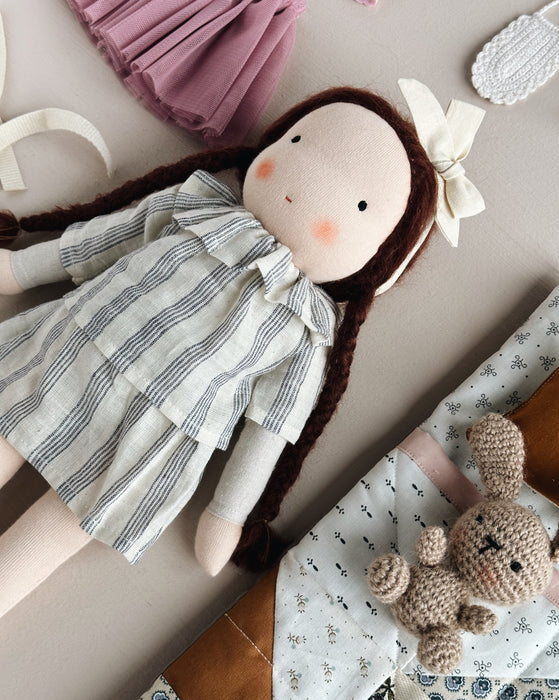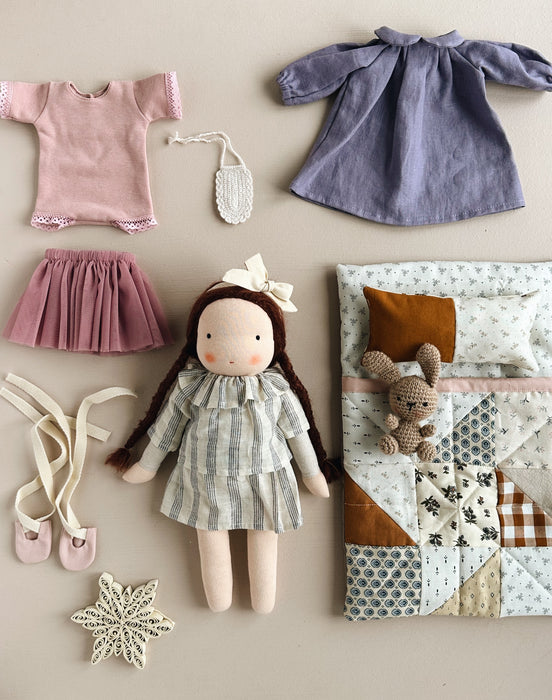 We've made something special.
A little collection of beautiful handmade items, wrapped in four beautiful packages, ready to give to your little one as advent calendar gifts or as a the perfect holiday present.
The set includes:
A medium Little Kin Studio Waldorf inspired doll
A hand embroidered initial on the chest of the doll
A quilted sleeping bag made from our scrap fabrics
A cute little handcrocheted bunny
Two sets of clothes 
A self-tie headband
A ballet set 
A pillow 
Total value $388
If you want a hand embroidered initial on the chest of your doll, please choose your letter in the drop-down menu.
Our Waldorf inspired dolls are 100 % handmade in Peru and made entirely out of only natural materials. Body is made of a linen/cotton blend, the doll is stuffed with organic wool and has sewn in arms. Cheeks are colored with a natural beeswax color. This is our medium doll measuring about 12.5".
Hair will get tangly but can gently be combed out with your fingers or a soft bristled hairbrush. Cheeks will fade over time, but can easily be reapplied using a natural beeswax color like Stockmar. 
Please know that due to the nature of handmade each doll has slight variations in look and expression.
CE tested 
Handmade in Peru & Copenhagen.