mini doll • white mini flowers • light brown skin • light brown braids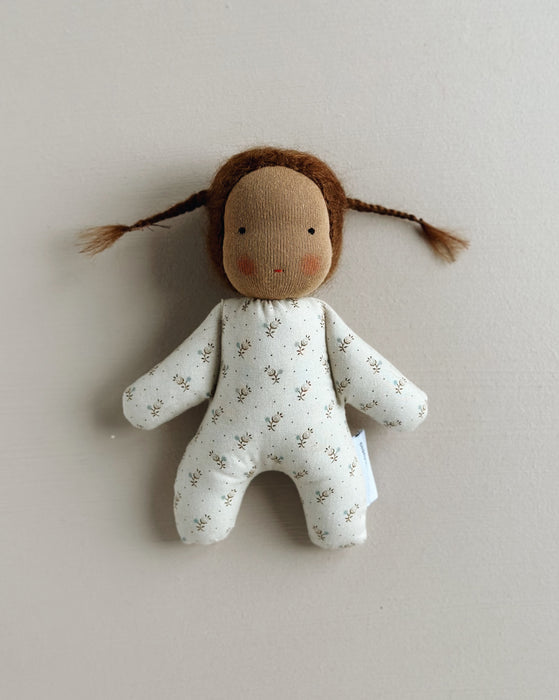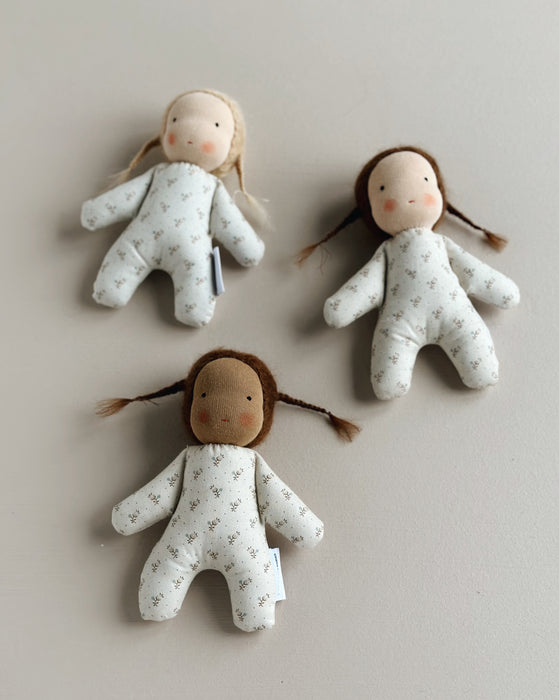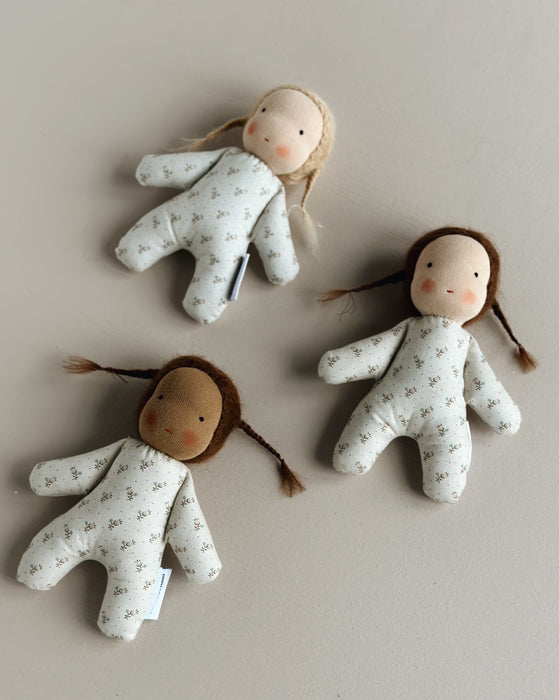 With its small size, our mini Doll was designed to fit into the hands of little sons and daughters, to make them feel safe and always have a beloved toy on hand to keep them company. A modern Waldorf inspired heirloom doll.
Made of cotton and organic wool. The doll measures only 6,5 inches and makes the perfect companion for all kinds of adventures.
Hair will get tangly but can gently be combed out with your fingers or a soft bristled hairbrush. Cheeks will fade over time, but can easily be reapplied using a natural beeswax color like Stockmar. 
Not intended for children under the age of 3. Never leave young children alone with toys. Remove all small parts before handing to children under the age of 3. This doll is not intended for rough play.