Mushroom Mini Heirloom courage Doll • black hair • Isadora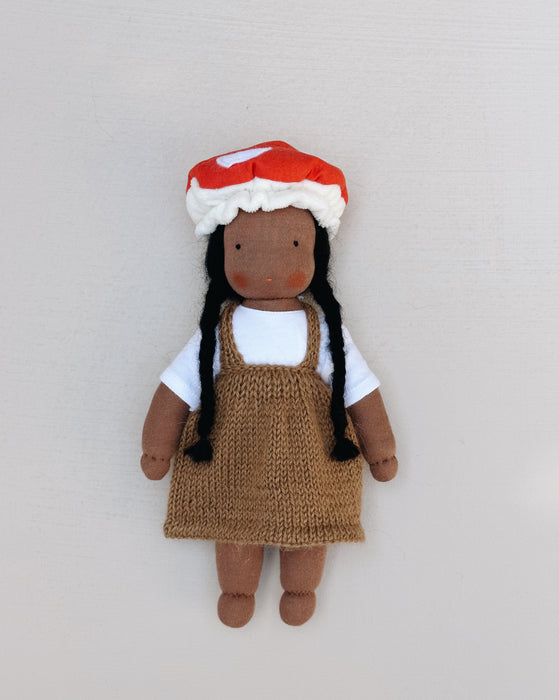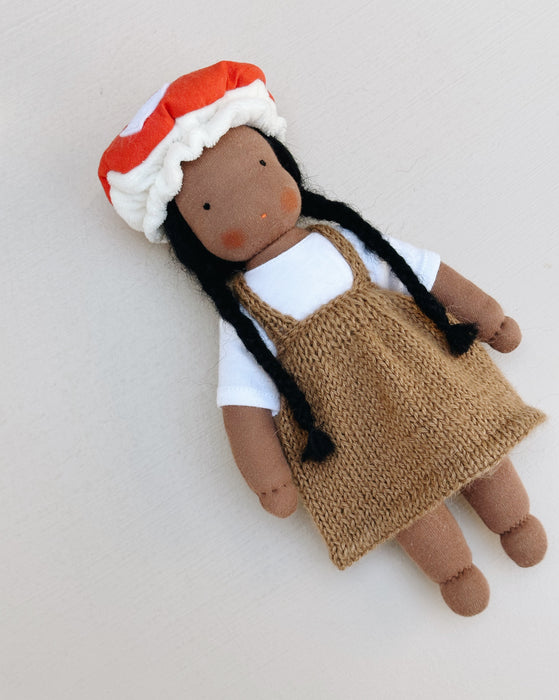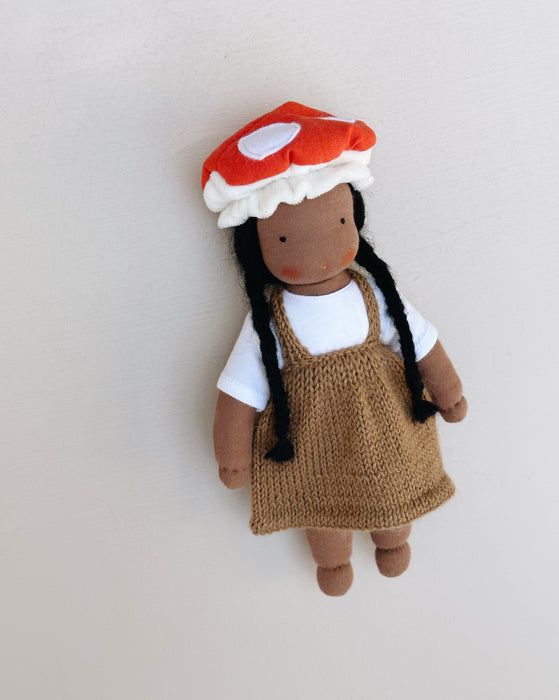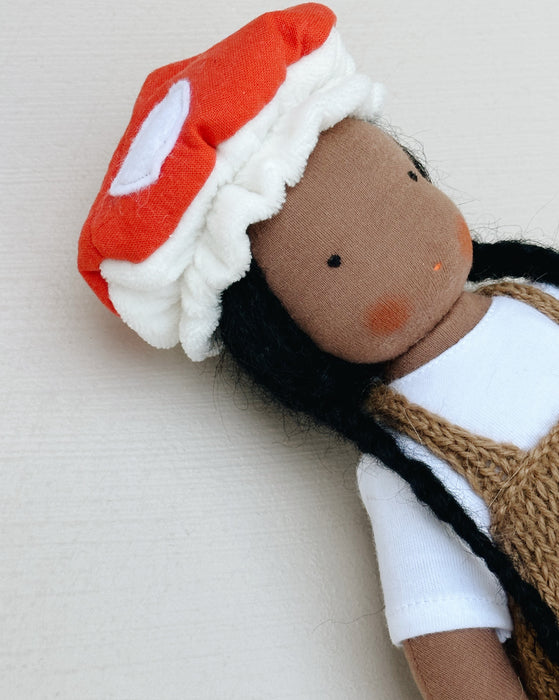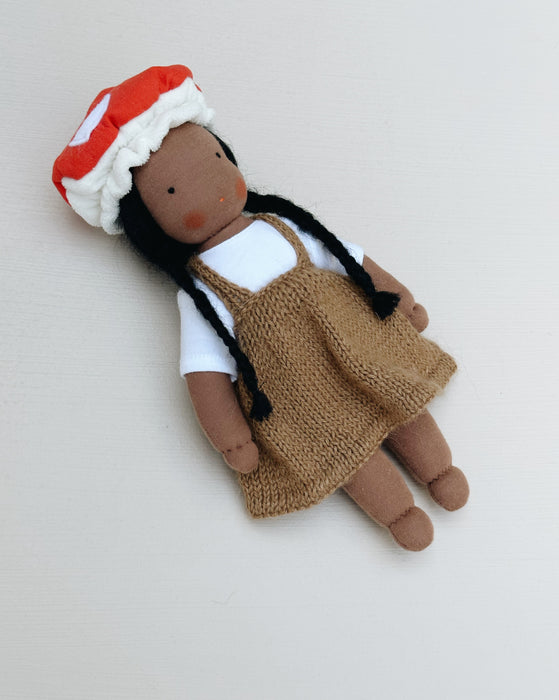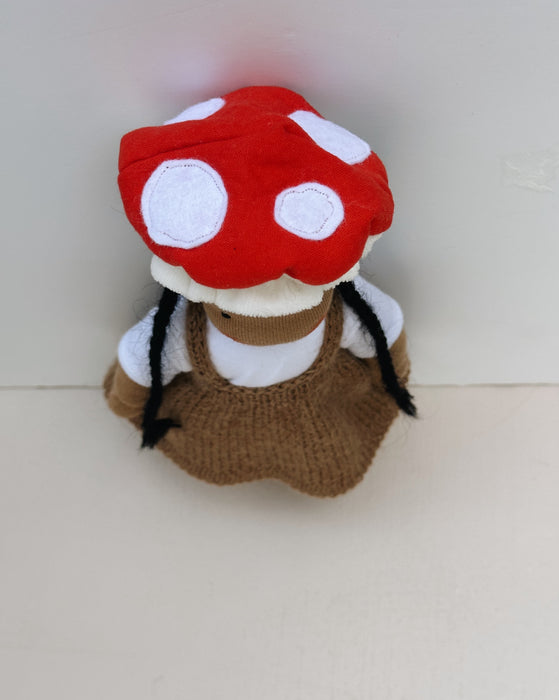 Isadora, our mini heirloom mushroom doll, is ready to company her new best friend on woodland adventures or endless playdates. She's designed to spark joy and imagination, to be loved and played with now, and for years to come.
Inez was designed as a companion to kids of all ages and is the perfect size for any kind of adventure or experience, where a little extra courage might be needed. Put them in a backpack, a large pocket or just a little hand for easy comfort and play. 
The doll measures only 8,5 inches/ 22 cm and makes the perfect companion for all kinds of adventures.
This girl doll comes with a hand knitted dress, a t-shirt, bloomers and a special toadstool hat.
Cheeks are colored with a natural beeswax color. Over time, cheeks will fade, but can easily be reapplied using a natural beeswax color like Stockmar. 
This doll is not intended for rough play.