Waldorf Inspired black cat doll • witch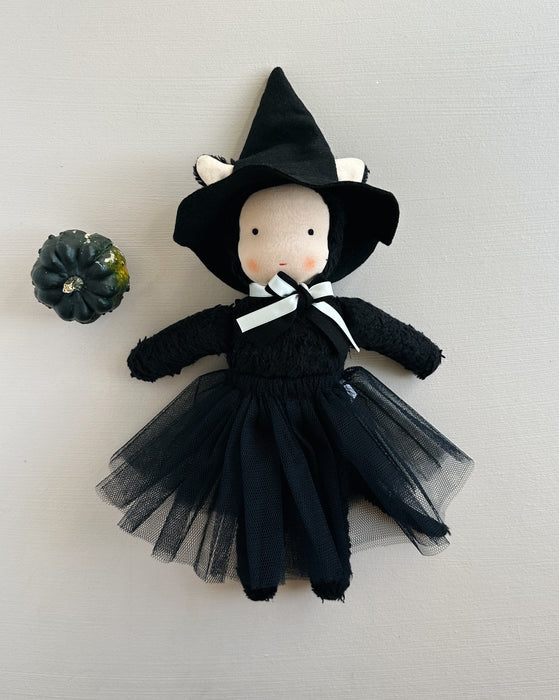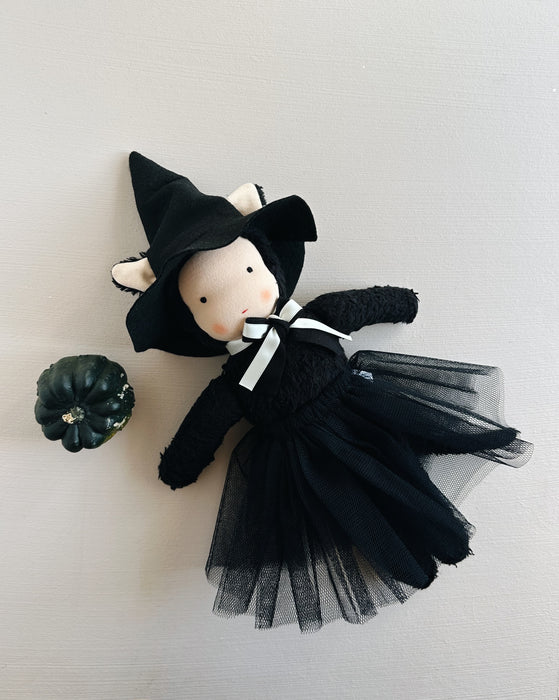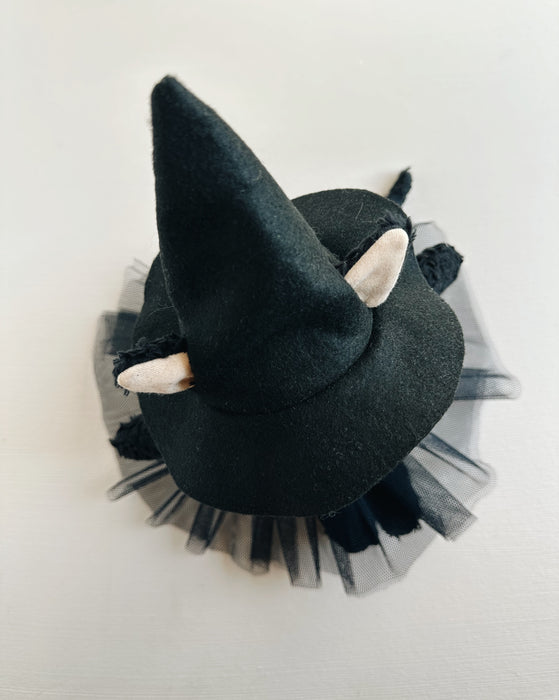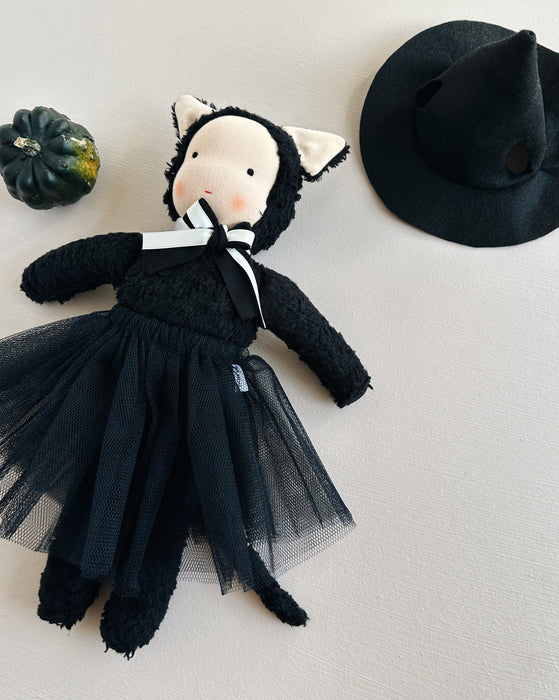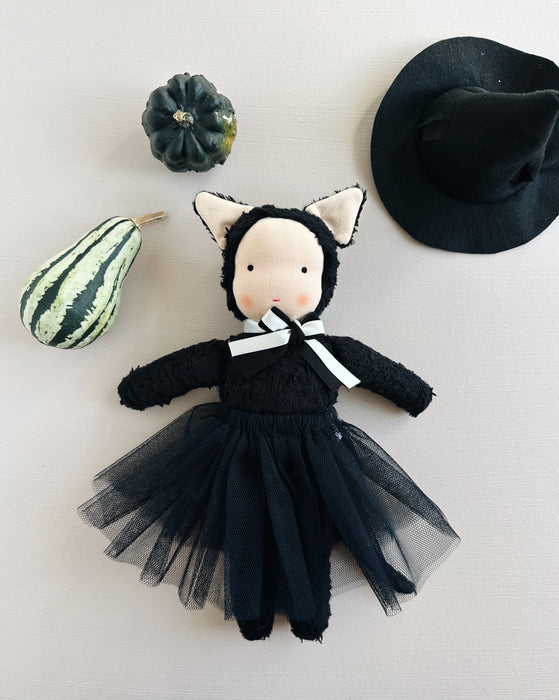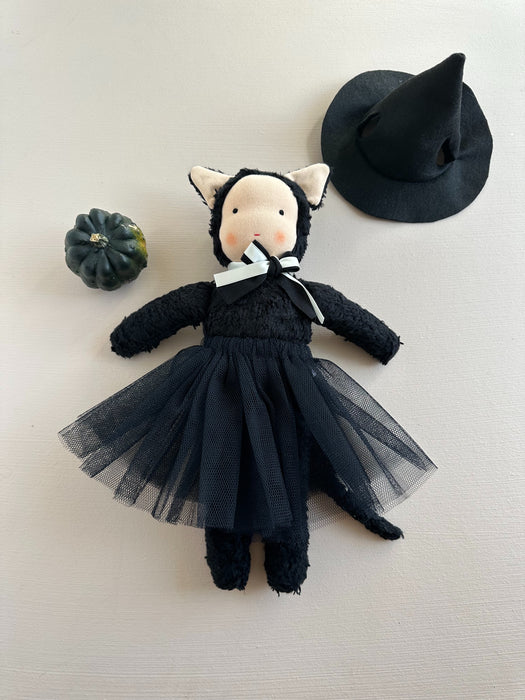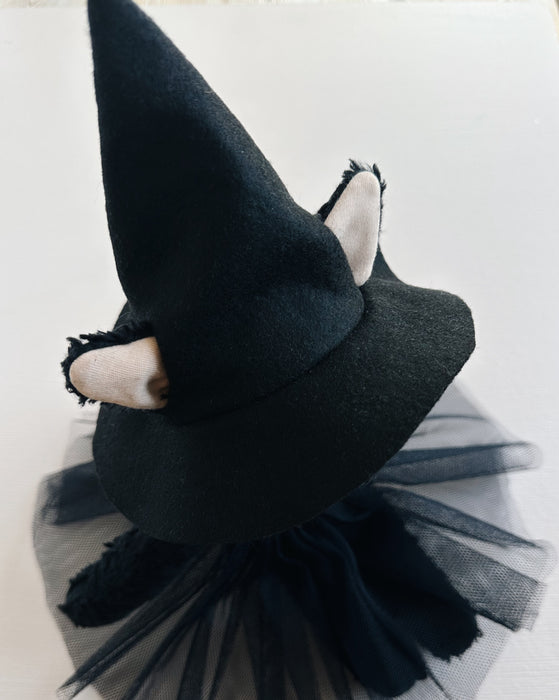 Our Waldorf inspired cats are 100 % handmade by artisan women in Peru and made entirely out of only natural materials. Body is made of organic cotton fabric and the doll is stuffed with organic wool and has sewn in arms. Cheeks are colored with a natural beeswax color. This cat measures about 13.5" including ears
This cat comes with a removable witch outfit.
Cheeks will fade over time, but can easily be reapplied using a natural beeswax color like our Stockmar cheek coloring set. 
Please know that due to the nature of handmade each doll has slight variations in look and expression.
Handmade in Peru.