ethically handcrafted by artisans from top to toe. all natural materials from inside to out. an heirloom for your little kin, forevermore
Little Kin Studio Knits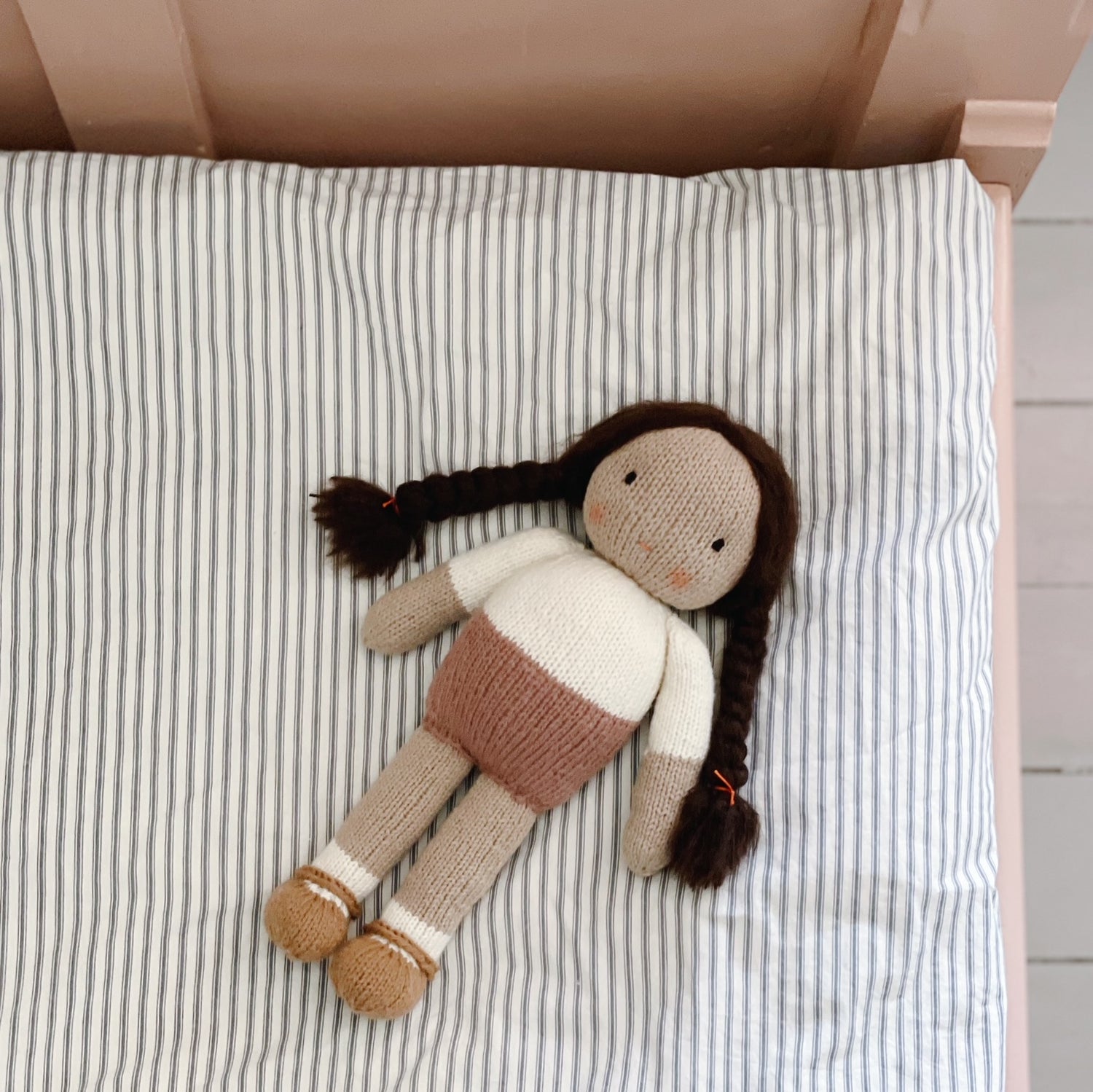 Knit your own Little Kin Studio doll
Our first knitting pattern is finally here! The Agnes doll knitting pattern is the perfect DIY gift for any little one you know. The Agnes doll is easily made from leftover yarn, or she can be knitted in any of your favorite wool or cotton yarns. With text and pictures, the pdf pattern will guide you through the entire process of knitting and assembling your own Little Kin Studio knitted doll.
Buy the knitting pattern here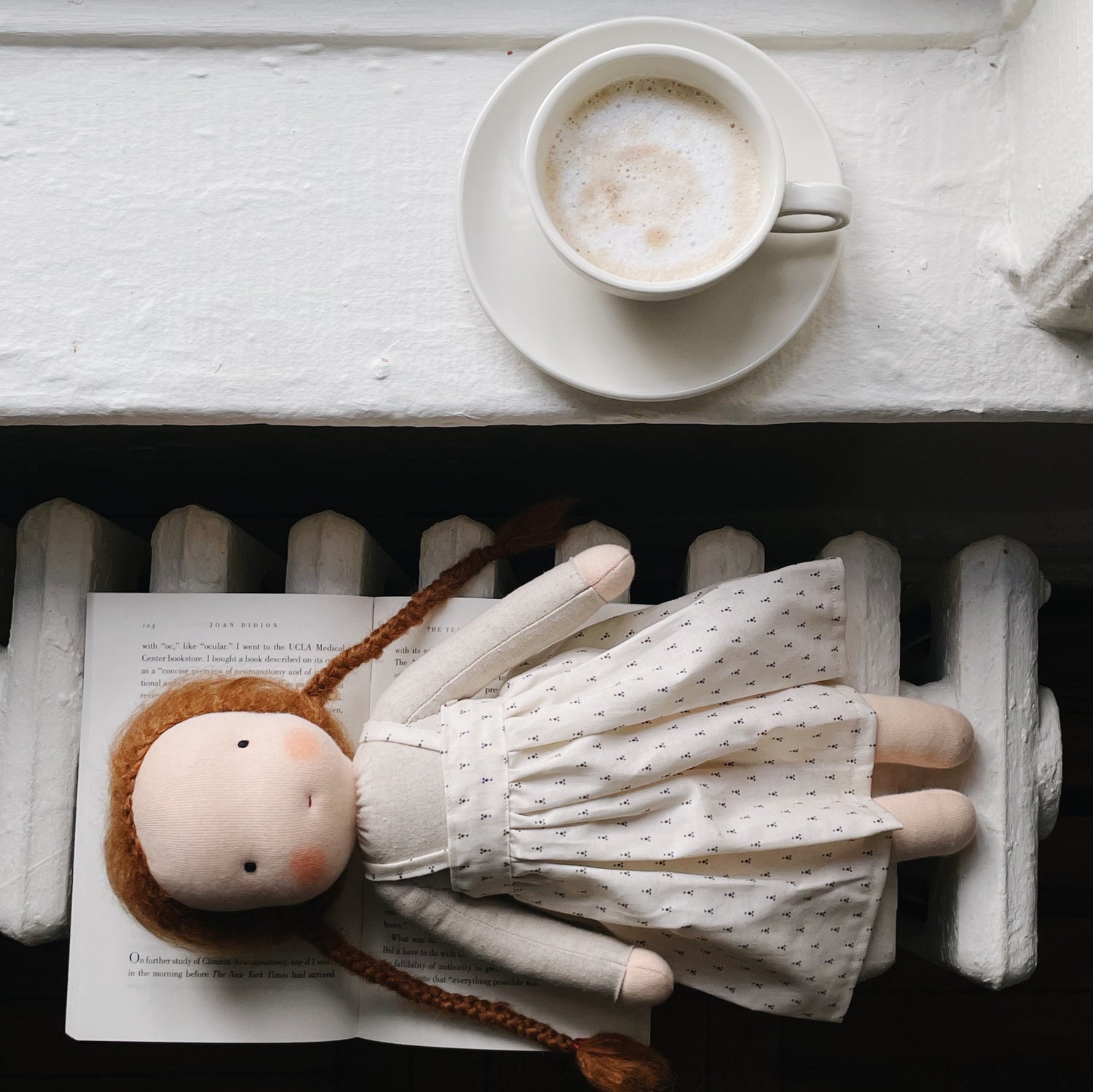 the beginning
I was born and raised in Scandinavia, surrounded by Scandinavian design, clean lines, white walls, sea, and simplicity. As a child, I spent hours playing with my dolls and teddies, and ever since I've had a love for handmade and natural toys. When I became a mother myself, I started a search for the perfect doll for my daughters. I loved the thoughts behind and materials used for the traditional Waldorf dolls, but I soon realized, that I couldn't find any that truly matched my aesthetic.
I missed the simplicity and clean lines I grew up with myself and as a result, I decided to design my own. A doll inspired by the traditional Waldorf doll, made with the same old techniques and entirely out of natural materials but with a modern and minimalistic expression.
I hope you like what you see.
X Kat
founder & designer