Knitting Pattern A • The Agnes Doll • ENGLISH VERSION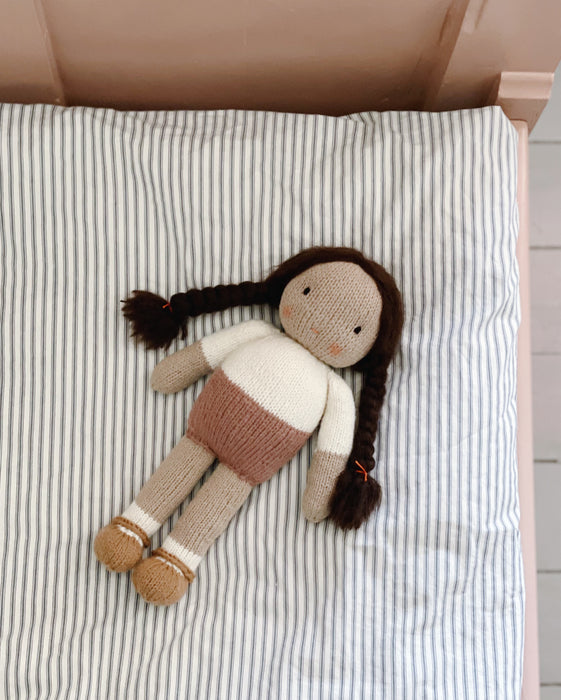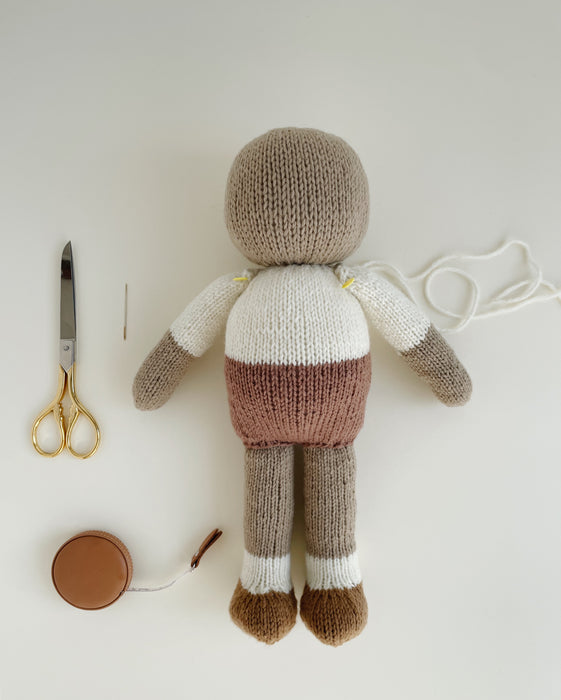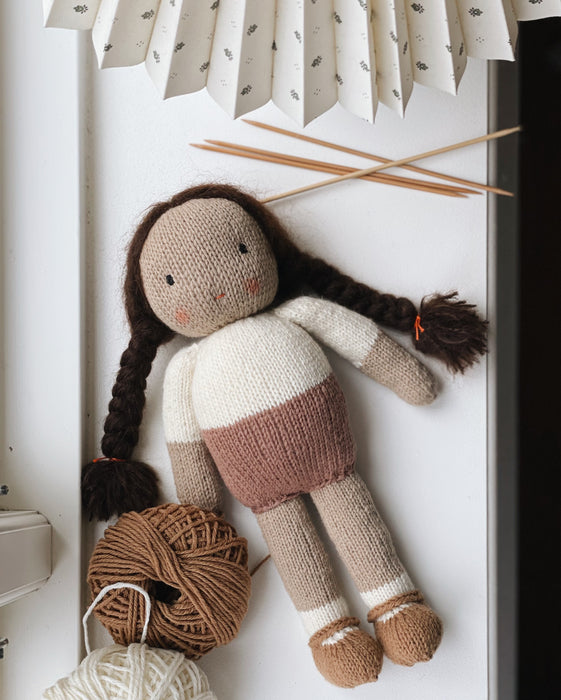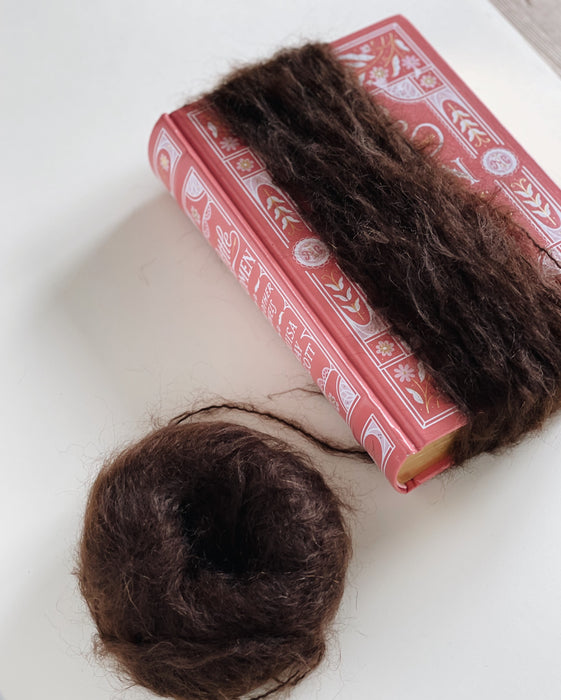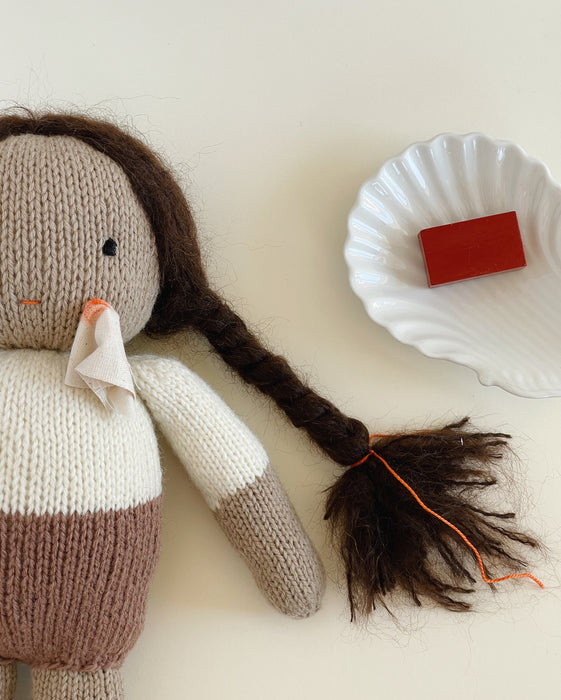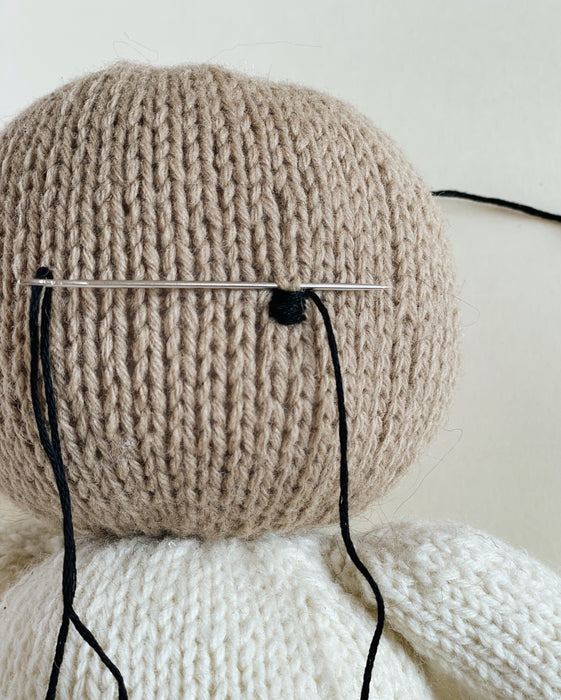 • Please note this is an instant download PDF pattern and not a finished toy 
• This listing does not include any supplies. The pdf will be emailed to you right after purchase. No refund for downloadable pdf patterns. These instructions are written in English •
The Agnes doll is knitted in the rounds on double pointed needles. First each bodypart is knitted separately and afterwards the doll is assembled. 

Any type of yarn can be used. We suggest a wool or a wool/cotton fingering weight yarn.The pictured doll is knitted in Knitting For Olive Heavy Merino on 3,5mm / US4 needles and measures approximately 35cm / 14".
The Agnes doll pattern is a great way to use up any left over yarn. Just make sure the yarn you use for the head, body, feet, legs and arms all have the same recommended needle size / knitting tension.
When knitting items that will need stuffing, we recommend going down one or two needle sizes, depending on your personal knitting tension. Smaller needles create a good tight gauge that won't stretch and look messy when it is stuffed and will prevent the stuffing showing through. The doll pictured is knitted on a size 3,5mm / US 4 instead of 4,5mm / US 7 as recommended on the yarn.
The pattern includes a full list of necessary supplies with measurement specifications, but following is some of the supplies which will be needed:

Four colors of yarn in the same 
recommended needle size. Between 25m/30y- 70m/70y of each color 

One color of yarn for the hair. The doll pictured has hair made of mohair yarn, but any yarn can be used. 100m/110y - 200m/220y.
Please be aware that download patterns are non-refundable.


This pattern is copyright of Kathrine Houe / Little Kin Studio 2019 and is for private use only. It is not allowed to sell any dolls made from this pattern or variations of this pattern. It is not allowed to share this pattern or parts of this pattern in any way.