Tiny baby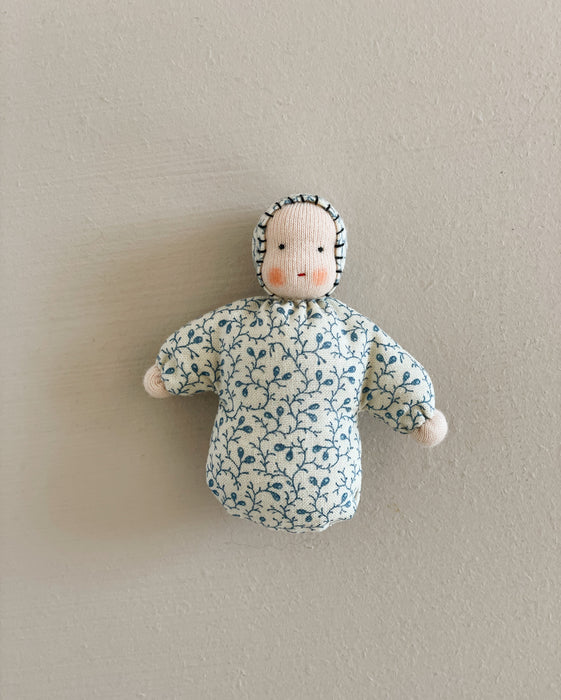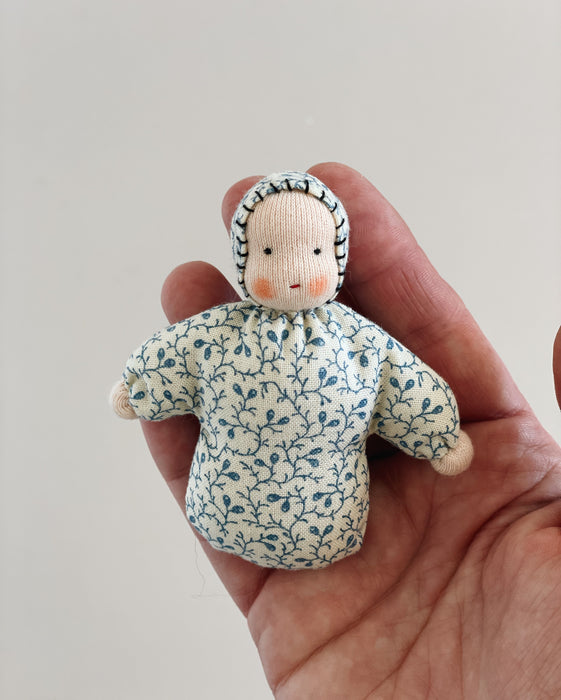 Made of cotton and organic wool, this tiny baby doll measures only 2.5" inches and makes the perfect add on when playing with our other dolls.
Cheeks will fade over time, but can easily be reapplied using a natural beeswax color like our Stockmar cheek coloring set. 
Due to the nature of handmade, all dolls can look different.
Handmade in Peru.